intRAtrain™ Safety Pricing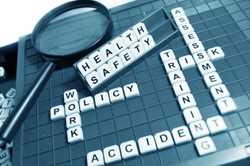 intRAtrain™ Safety is available in a package to meet any need. See below for the current price details.

Pricing for intRAtrain™ Safety is based on a per user pricing schedule. Indivdual pricing based on course lauches/seat based is also available. Pricing for seat based use starts at $21, with prices as low as $4.
General Safey Course Pricing
General course pricing covers all course libraries including OSHA/ HR / Construction/ Environmental Management / Forklift. Courses can be mixed and matched between libraries to create package. Please contact a rep for custom pricing quote.
Pricing of safety coureses does not include use of the LMS. LMS pricing varies based on number of users.