eTrain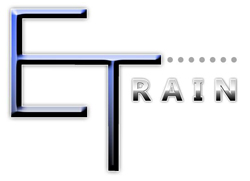 eTrain is an employee training system that uses a wired (individual) or wireless (classroom) hand-held console, along with a standard DVD player to present training, test understanding, and track results.
eTrain incorporates learning strategies desirable and effective in performance improvement. It is an easy to set up DVD-based system that delivers employee training on any subject from customer service, health and safety, technical skills, sales and more!
Subject can be taught to any skill level in any industry using eTrain. Where is eTrain best suited? It is best suited:
Where price is a concern, because eTrain requires no expensive equipment.


Where English as a second language (ESL) is an issue in training and in orienting new employees, because students can learn in their native language.


Where "time is of the essence" and it is important to make the best use of all available time, because you can effectively use eTrain to take advantage of downtimes and slow times by having employees learn job skills, how to work safely, operating procedures, company policies, and more during these times.


Where documentation for employee personnel files and/or government and legal reporting is necessary, because eTrain provides reports that can be printed and retained as proof of training completion and subject knowledge.


Where management's time is best spent managing people, processes, and operations, because eTrain provides individualized learning, testing, and tracking, thus allowing managers time to manage.